The Basics of Call of Duty Bet & Game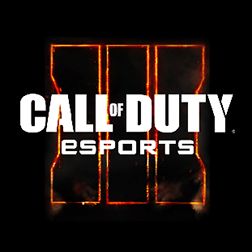 Adore Call of Duty (COD)? Why not double your thrill and excitement by winning money with its help? Get ready to embark into the best first-person multiplayer experience you can't even imagine! A total of $3 million is given our annually. Grab yourself a part!
Call of Duty Events
Currently, there are several events you may be waiting for. You may choose either offline or online events. There are different events to choose from – across the country, international and regional. Plus, they distinguish between a Professional division and an Amateur division.
When it comes to international Call of Duty eSports events taking place offline the following ones should be listed:
Global Pro League Stage 1
Global Pro League Relegation
Global Pro League Stage 2
2017 Call of Duty World League Championship
For example, The 2017 Call of Duty World League Championship takes place in Orlando. The prizes are pretty solid there. For instance, if we talk about CWL/2017 Season/Global Pro League/Stage 1, each team will get a sum of $12,500 just for participation in the Group Stage. Afterward, the best eight teams based on their placing in the Playoffs will be rewarded with $500,000.
When it comes to North America Call of Duty matches, we have:
NA Last Chance Qualifier
Las Vegas Open
Atlanta Open
Anaheim Open
Dallas Open.
If you are a true Europe game supporter, and once you wish to admire the game and wager on it, make sure not to miss the following events:
London Invitational
Paris Open
Birmingham Open
Sheffield Open
EU Last Chance Qualifier.
Finally, the Asia-Pacific offline group features the following events:
Sydney Open 1
Sydney Open 2
APAC Last Chance Qualifier.
Needless to add, if we talk about online Call of Duty tournaments and matches, they are also divided into three geographical groups:
North America
Asia-Pacific
Europe
There are numerous events in each group as well.
Getting Started with Call of Duty Bets
So, you feel like betting on Call of Duty? Below you'll find out about everything you need to know if you wish to bet on Call of Duty:
Have a closer look at the basic strategy tips expert gamblers share with you on a regular basis.
Browse through an overview of tournaments on a regular basis and set reminders not to miss the event.
Join some gaming forums to be updated with the latest features, bonuses, tournament coverage, and more.
Analyze who is the pool A, B, C, and D, decide upon whom you wish to support.
Choose wisely and play smart.
Have fun and watch as your wins flood!